Dark Forces On Steam/Direct2Drive
Posted by The MAZZTer on Wednesday, September 16, 2009 - 23:43 (EST)

To any newcomers who bought Dark Forces on Steam or Direct2Drive and are looking for Dark Forces resources, welcome to the #1 place! A good start for community-made missions would be the Dark Tide series, available in our downloads section.

For the rest of us: Today LucasArts released Dark Forces (and sequels) to Steam and Direct2Drive. No changes were made to the code, the only changes were made to the default keymappings, and these are thankfully fully revertible. DOSBox is bundled for compatibility with modern OSs.

Since there are no changes all community made tools, levels, and mods should be fully compatible, and you can even run Dark Forces independently from Steam and take it with you on a portable device if you so desire.

You can pick up Dark Forces here on Steam for $5, or you can pick up the entire 5-game series for $20.

For users who prefer Direct2Drive, you can buy Dark Forces for $5 or Dark Forces, Jedi Outcast, and Jedi Academy for $15.
Ladies and Gentlemen, Get Out Your Credit Cards!
Posted by The MAZZTer on Saturday, September 12, 2009 - 0:47 (EST)

Dark Forces and sequels hit Direct2Drive and Steam this coming Wednesday!

Source: @lucasartsgames [1] [2]
DarkXL
Posted by The MAZZTer on Saturday, September 5, 2009 - 9:47 (EST)

Thanks Fenwar! I've decided to start my reign of ter... niceness and flowers and candy by posting some real news that, although on the forums, had yet to make it onto the front page here.

DarkXL, made by forum member lucius, has a new website over on the Wordpress hosted blogs. Check it out for some screenshots of the latest word-in-progress build. A new DarkXL alpha release is also forthcoming soon*.

* - Now that I've said it on the main page lucius, the pressure's really on now, eh?

As for what I plan to in my new role, I don't really think I want to start a big renovation project here. I have a bunch of ideas from replacing the news page here with a feature-overflowing Wordpress blog to finishing Fenwar's work on a database-backed downloads section. But I should probably start out small. :) For now, I've given myself an avatar on the forums. >_>
Importanter News!
Posted by Fenwar on Saturday, September 5, 2009 - 7:55 (EST)

Within seconds of the announcement below, Lucius (the developer of DarkXL) has stepped in to take ownership of the DF-21.net domain. The MAZZTer (formerly The_Mega_ZZTer), a long-standing member of the forums and author of Dark Frontend, amongst other things, will be taking over the practical running of the site. I am grateful to both of them, and also to everyone else who has already offered their assistance in any shape or form, and I know the site will be in good hands for many years to come.

It has been great fun running this site and being part of one of the friendliest and most dedicated online communities over 8 years. Thanks again to everyone who's helped me in any way during that time - there have been too many to list everyone by name but I have to mention our mighty founder Kevin "Scape Goat" Buscemi and Sheldon Friedman, without whom the site would not exist; and also Kevin "Jackson" Jackson and japh without whom it would have imploded many years ago, along with everyone else mentioned on the contacts page*.

And thanks to everyone who's simply been a part of the community, however large or small.

The next voice you hear will (I hope) be one of the site's new custodians...

May the Force be with you,

Paul
(Fenwar)

* Except JorBo, who remains unforgiven for causing the Banana Incident. ;)
Important News!
Posted by Fenwar on Thursday, September 3, 2009 - 16:18 (EST)

The df-21.net domain is due for renewal on the 16th September. The site will be 10 years old on that date.

I've been involved with DF-21 since around 2001 and have invested a substantial amount of time and money in the site. It's time to bring that era to a close.

Therefore I'm looking for someone else who's actually willing to pay to keep this site going. If no-one does then the domain name will expire on the 16th September, and this site will cease to exist in its present form. I will of course take a full backup of the site and forums at that point, which I will happily turn over to any member of the community who wants to continue things (if you act now then I can even give you access to the site as it stands).

For more information please read and post on the forum thread for all of this. If you are unable to contribute financially but are willing to give practical help to someone who is, then you should also post there.

Thanks,

Paul
(Fenwar)




In other news, the wiki mentioned oh-so-recently here has now closed. But don't worry, there was a backup.
New Dark Forces Wiki!
Posted by Fenwar on Thursday, May 15, 2008 - 3:08 (EST)

Weregoose has set up a Dark Forces Wiki with a DF-21 theme at df-21.wikidot.com.

It is still in the early stages but anyone is welcome to contribute content and help build up what could be an extremely useful knowledge base about the game.

There is also a forum thread discussing the wiki where feedback can be posted.
New Mission and New Demo!
Posted by Jackson on Thursday, May 1, 2008 - 13:41 (EST)

Dirk Destiny and Pumpkinetics have just uploaded their collaboration, The Tower of Doom, in which you are sent to rescue R2-D2 from an Imperial base beneath the level's namesake tower. After you've downloaded the mission, stop by the forums to talk with the authors.

In addition, lucius has released Alpha Demo 1 of his program DarkXL. Builds are being updated fairly frequently so you can find the most recent version here. Make sure to read lucius's introduction to the demo so you'll know what to look for, and take the time to give him some feedback!
Project Spotlight: DarkXL
Posted by Jackson on Thursday, March 13, 2008 - 18:10 (EST)

For the past two weeks, lucius has kept the forums buzzing over DarkXL, a program he's building from scratch that will, to say the very least, graphically enhance Dark Forces. As he posted here:

The point of this project is to allow people to play Dark Forces in high resolution, on Windows in either "classic" mode (no new features) or "extended" mode. All modes will benefit from newer control methods like mouse look, and high resolutions and color depth. The extended version will get new features such as real-time lighting, slopes, dual adjoins, vertical adjoins, better model support (md2 and/or md3) and more.

And he has some pretty substantial screenshots and coding to show for his work. Check out lucius's progress in the new DarkXL forum.
Dark Tide Bonus Material!
Posted by Fenwar on Thursday, February 21, 2008 - 7:13 (EST)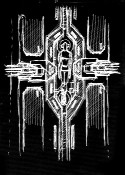 Patrick Haslow has released The Dark Tide: Beyond the Ancient, a collection of bonus material including artwork, sounds and levels, from the work done for the Dark Tide series by himself, Matt Hallaron & Barry Brien.

It weighs in at 31 MB, so get your download going right away!



Projects Script Disabled
Posted by Fenwar on Sunday, November 18, 2007 - 9:50 (EST)

Apparently our project script (easyhost.cgi) was killing the server and using 3.3GB of RAM! It has been turned off for now, although the project pages are still available authors will not be able to log in to them.

We are planning an alternative approach to projects which will materialise shortly.

Paul
And we're live!
Posted by Fenwar on Saturday, November 17, 2007 - 15:50 (EST)

We have now moved to a brand new server hosted by Dixie Systems.

Everything seems to be in working order. Please note that the forums are no longer at forums.df-21.net but are to be found at www.df-21.net/phpbb. The projects database has also been restored and that section should be working as normal.

So, what have I missed?

There are probably a few broken links or missing uploads dotted around - let me know what needs fixing.

Thanks,

Paul/Fenwar
Donate to the running of DF-21.net!
Posted by Fenwar on Wednesday, November 14, 2007 - 10:01 (EST)

As mentioned in the forums, I have now set up a Paypal account for those wonderful shiny people amongst you who would like to donate money towards the cost of running this site.

To make a donation, select the cryptically-named "Make a Donation" button on the left, or see this page for more information and options.

Please let me know if you have any difficulty using the Paypal site, or if you have any ideas/suggestions.

Thanks!

Paul/Fenwar

PS - This weekend (16-17th November) I will be moving the site to a new, cheaper host. The site might therefore be inaccessible for a short time over the weekend as the nameservers change; apologies in advance.
The Dark Tide Episode IV - Empire
Posted by Fenwar on Tuesday, October 16, 2007 - 6:06 (EST)

Is out.

Barry Brien is in the hot seat for this episode, and if his Coruscant is anything like his Nar Shaddaa, then you're in for a treat.

Download it here: http://df-21.net/downloads/missions/dtide4.zip

See what others have said, and post your own review here: http://www.df-21.net/phpbb/viewtopic.php?t=1138
New Unfinished Level
Posted by Jackson on Monday, June 25, 2007 - 21:55 (EST)

Geoffrey Simpson has uploaded Mantell, a mission he worked on in 2001. There are no enemies here and very little INF, but there is a good deal of quality architecture (as also seen in Imperial Station B-24).

Geoffrey has also invited anyone who's interested in further editing the level to feel free to do so.
Temporary Forum Outage
Posted by Fenwar on Thursday, June 21, 2007 - 4:06 (EST)

Which was my fault for leaving the default database location as "localhost" in a phpbb config file, instead of changing it to 127.0.0.1 as our hosts tell you to in their hosting FAQs. :-O

Apologies to anyone who couldn't log on during the last 24 hours, the forums are once again fully operational (witness their power etc).
New Dark Tide IV Shots
Posted by Jackson on Tuesday, February 13, 2007 - 7:18 (EST)

I'm a bit slow on the draw with this one, but it's a development that's definitely front page news: Barry Brien has posted nearly three dozen new shots from the Xizor's Web, the fourth installment in the Dark Tide series.

Head on over to the forums to check them out.
News Archive